Unlike other apps, the free version of Photoscribe does not limit you to the number of photos you can create or other functional restrictions. We would like you to experience the app in full and use it for free with the exception that a light watermark is applied to the in-app photos and a heavy watermark is applied to photos exported from the App. If you like using Photoscribe and would like to remove the watermarks, then you can upgrade to the Full Edition via a one-time low cost in app purchase.
You can upgrade to Photoscribe Full Edition as follows:
Click the Remove Watermarks button on the folders or items screens.
Click the Upgrade to Full Edition button on the In App Purchases screen.
TIP: The In App Purchases screen can also be accessed via Settings. Click Settings > Photoscribe > In App Purchases. This is useful if you need to restore your purchase on another device.
1. Click Remove Watermarks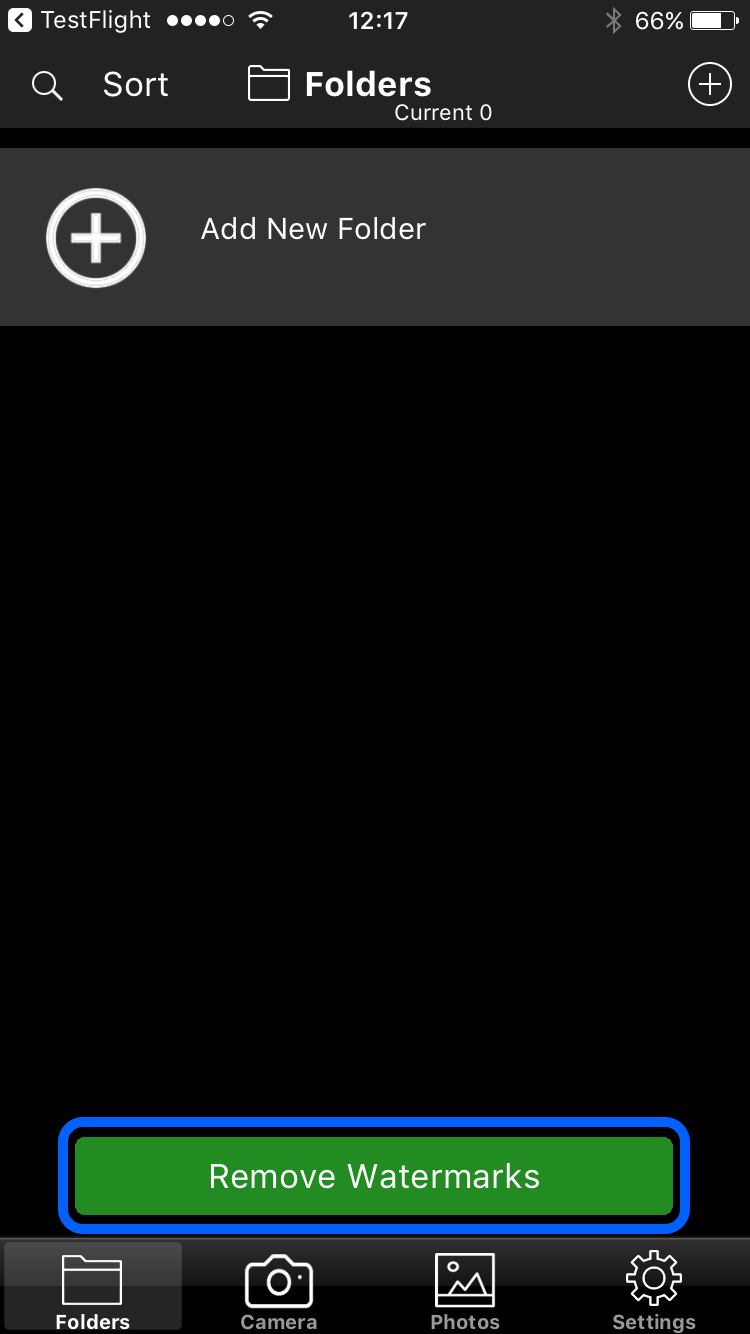 2. Click Upgrade to Full Editition